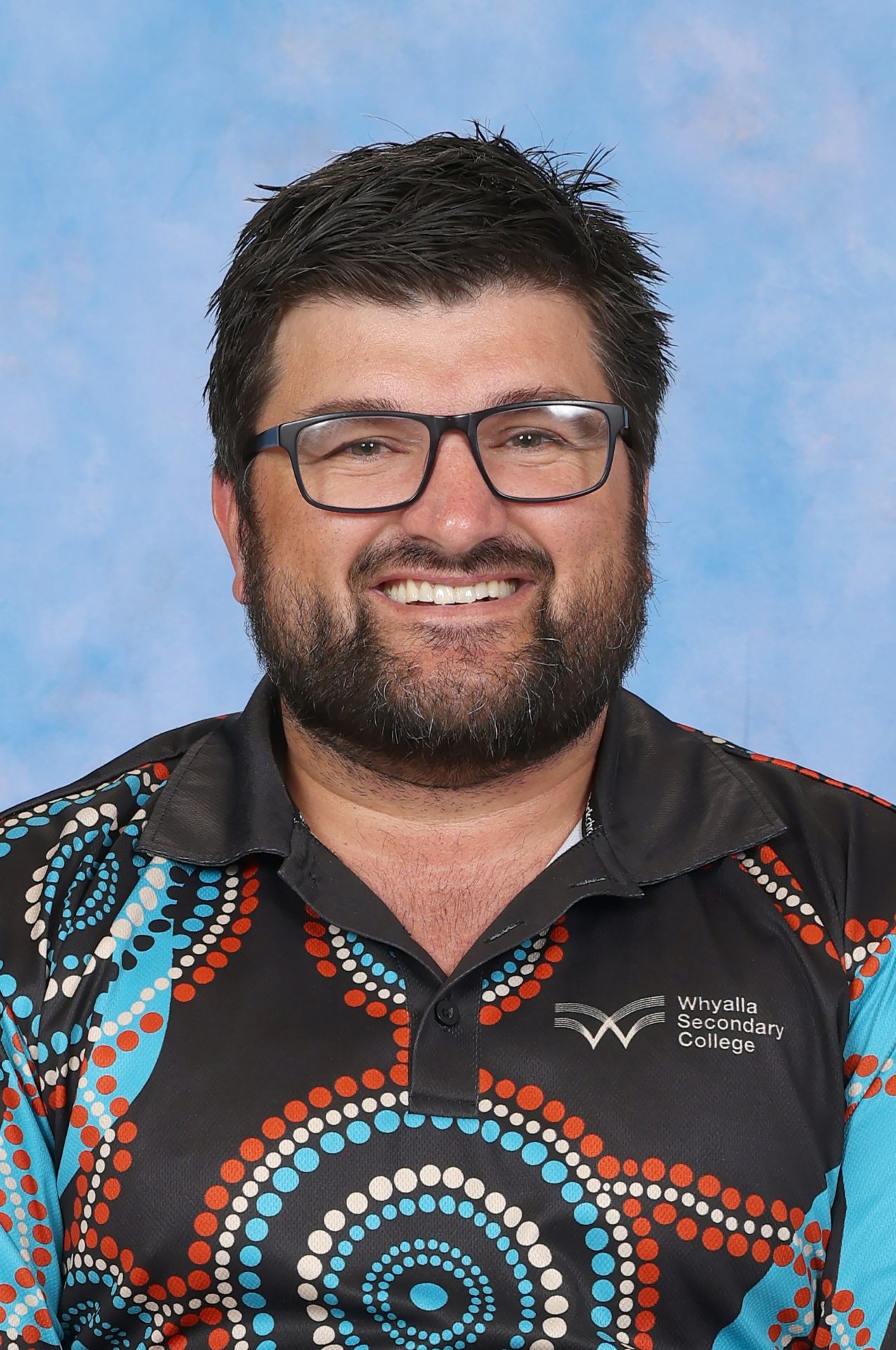 Pete Usher
Assistant Principal
Year 7/8 Welcome Newsletter 
Year 7/8 Community Update
Welcome, my name is Pete Usher and I have the privilege of being the Assistant Principal for the year 7 and 8 community at Whyalla Secondary College.
We provide a rich and varied learning program aligned to the Australian Curriculum, which embraces state of the art learning facilities, designed to meet all of our learner's needs. An important part of the middle school philosophy at the Whyalla Secondary College is to develop strong relationships between students and teachers. Caregroup classes and teachers share time together and ensures a platform is built to incorporate house culture, our wellbeing curriculum, Sexual Health Information Networking and Education South Australia (SHINE SA) and career exploration learnings. Students experience a variety of learning environments, where they will learn as a village (team teaching), a tribe (students learn in a single class), and a crew (students learn in small groups).
In our community, our dedicated staff work as collaborative specialist teams across the curriculum areas to establish engaging and innovative opportunities to learning. A variety of team and team teaching styles are used to enhance all learning spaces to promote greater collaborative and peer to peer learning. This innovative pedagogical approach will establish a deeper level of understanding to differentiate the curriculum and meet learner needs.
Students will engage in authentic learning opportunities through an exciting and diverse range of subjects, which will provide an individual, active learning experience. Our vision is to develop critical and creative learners with a deep understanding of Global Perspectives (English/HASS) and Universal Reasoning (Science/Mathematics), which is fostered in our learning spaces. We are excited to introduce the delivery of Integrated Inquiry, where students are provided with learning based on inquiry, and explore areas of personal interest. This interdisciplinary approach to the Australian Curriculum, and the exposure to specialist subject areas of Body and Mind, Future Technologies and The Arts will boost a positive connection to each student's entry into a career pathway.
We are excited to offer students in year 7 and 8 an opportunity to learn a language. Learning a language broadens students' horizons, enhancing problem solving skills, improved memory function and creative thinking ability.
We value the positive relationships with families, which are integral to the success of our students; strong partnerships are key to ensuring each learner can maximise their personal achievements and pursue the career pathway of their choice. We provide continuous access to the curriculum through our online portal, which allows parents to be actively involved in their child's learning journey every step of the way.
Pete Usher
Slide
Learning Areas
in Year 7 and 8